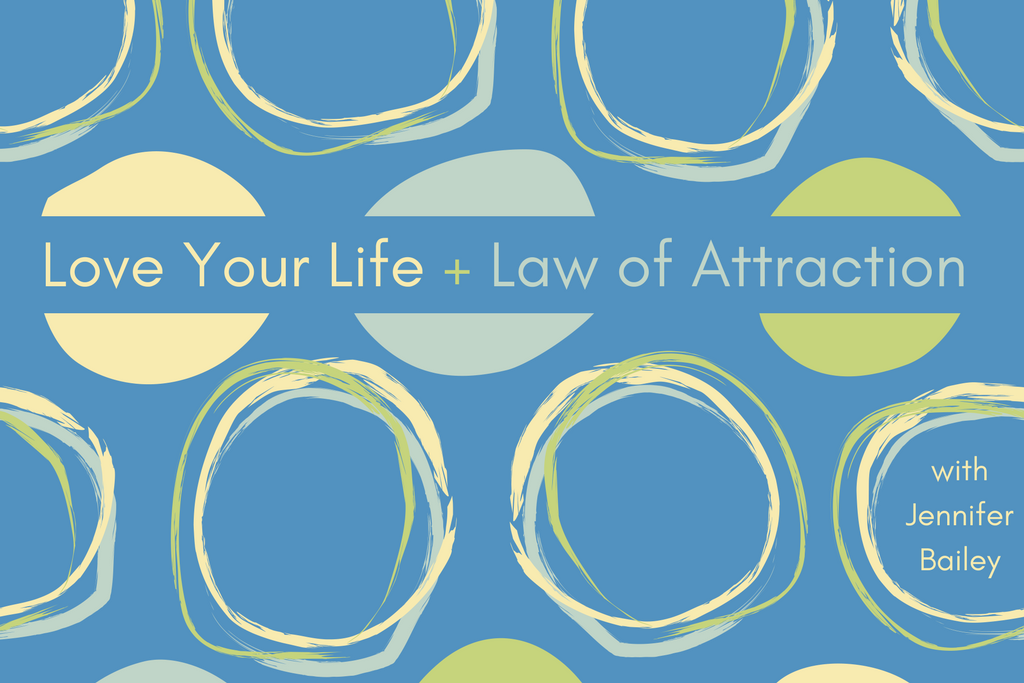 Welcome to Love Your Life + Law of Attraction.
Today we're going to talk about what it means to be suspended—and why this is an energy that gunks up manifesting what you want.
This episode is perfect for anyone who wants to learn…
What can sometimes come disguised as stuckness
The emotions I associate with being suspended
Four reasons you don't want to be suspended
Why you might not even realize when your vibration is attracting gunk
What Abraham says to give your undivided attention to
A simple phrase to help you claim a very powerful intention
---

Quotables
"Feel good for the sake of feeling good and everything else will take care of itself." —Abraham

"By always reaching for the feeling of joy, or well-being, you would always be moving toward that which you desire." —Abraham

"Give your undivided attention to your job of feeling good." —Abraham

"As you say, over and over again, 'I want to feel good,' your Inner Being will whisper in your ear, 'Go here. Go there. Look at this book. Throw this mail away. Watch this television program, don't watch that one. Listen to this song, don't listen to this song.' Your Inner Being will guide you step by step, segment by segment, moment by moment if you will tap into the Universe with this important key: 'The only thing that matters is that I feel good.'" —Abraham

"Always, when you feel good, you are in the place of attracting that which you are wanting." —Abraham

Resources
Love Your Life #139: What's going on when you say, "I'm stuck"
Love Your Life #137: Let's talk about how to use the emotional scale
Love Your Life #034: Is anger the right emotion for you?
Love Your Life #002: Did you know there are only 2 emotions? (one feels good, one bad)
Manifest with Ease: Law of Attraction Simplified
Law of Attraction Reading List
Resources may be affiliate links, meaning I get paid a commission (at no extra cost to you) if you use that link to make a purchase.