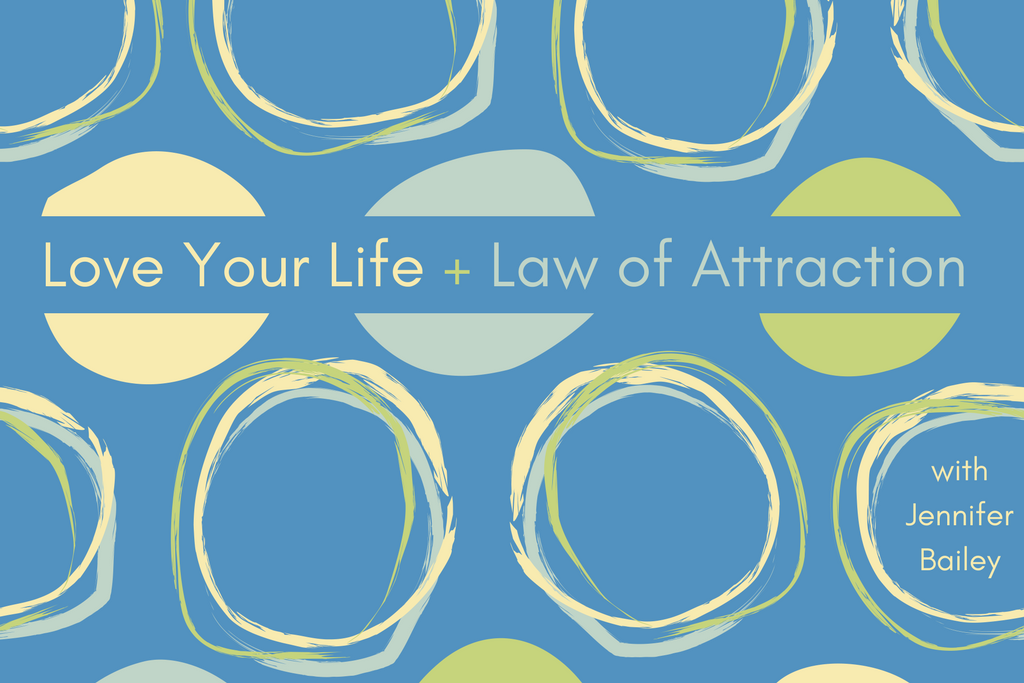 Welcome to Love Your Life + Law of Attraction.
Today we're going to talk about why self-love is so important to leveraging Law of Attraction and manifesting what you want.
This episode is perfect for anyone who wants to learn…
Why many of us have friction in our vibration when it comes to a certain kind of love
Where to start if you want to give love to yourself
What Louise Hay and Abraham both agree on
The connection between self-love and prosperity
How factoring in what others want disconnects you from self-love
Why I'm much nicer to myself these days
---

Quotables
"Self-love is what you're reaching for and if you don't take the time to find self-love, then you can't possibly find the state of allowing because that's the basis of your point of attraction." —Abraham

"While it's a wonderful thing to experience romantic love, the most important love we can attain is Self-Love." —Louise Hay

"Appreciation and self-love are the most important tools that you could ever nurture. Appreciation of others and the appreciation of yourself is the closest vibrational match to your Source Energy of anything that we've ever witnessed anywhere in the Universe." —Abraham

"Love of self and love of life connects us with the prosperity of the Universe." —Louise Hay

"Indeed, you are prosperous to the degree that you are experiencing peace, health, happiness and plenty in your world." —Catherine Ponder

"The only hindrance to self-love…what has caused an eroding of self-love within so many of you is comparing you and what you want with others and what they want, and you and what you've got, with others and what they've got. That's what causes an eroding of self-love." —Abraham

"You work too hard, and it gets you no where, you try too hard, and it gets you no where, you don't love yourself enough and that gets you no where. We want you to practice your joyful self-loving point of attraction." —Abraham

"We want you to look at yourself and adore yourself. If you will make this small effort to appreciate you and what is yours now, you will soften, so quickly, any resistance that has been keeping you apart from the things you want." —Abraham

"Love is the miracle cure. Loving ourselves works miracles in our lives." —Louise Hay

"When you trust in yourself, you are trusting in the same wisdom that created you. When you fail to trust in yourself, when you fail to love yourself, you are denying your own Divinity, and therefore attracting the opposite of what The Source is." —Wayne Dyer

"Loving yourself means feeling good no matter what everyone else thinks of you." —Abraham

Resources
The Law of Attraction: The Basics of the Teachings of Abraham
Ask and It Is Given: Learning to Manifest Your Desires
Manifest with Ease: Law of Attraction Simplified
Law of Attraction Reading List
Resources may be affiliate links, meaning I get paid a commission (at no extra cost to you) if you use that link to make a purchase.