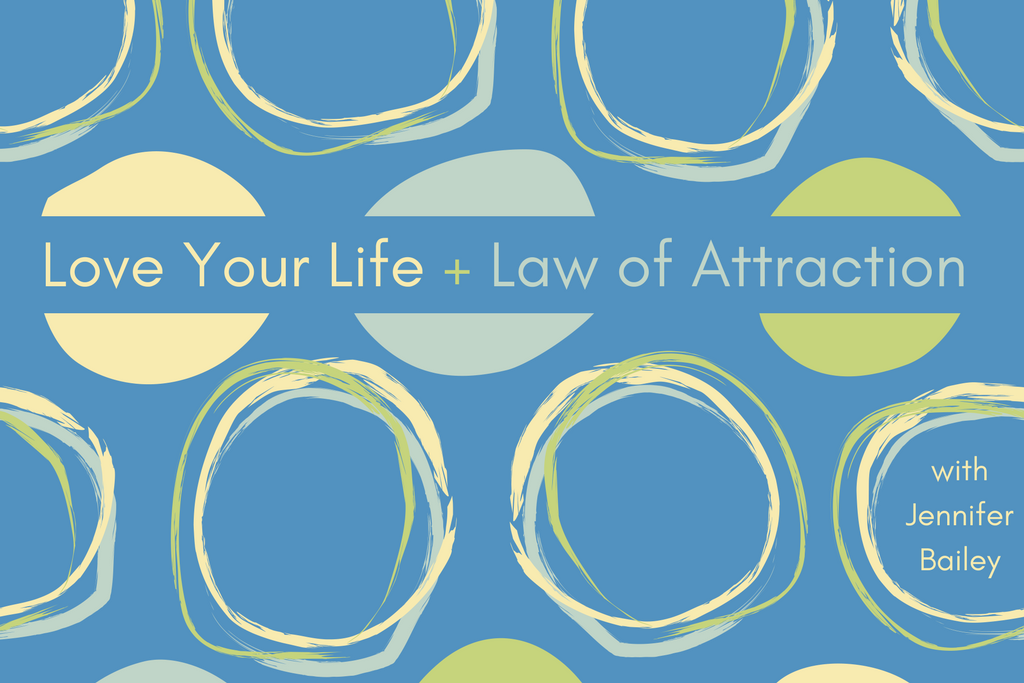 Welcome to Love Your Life + Law of Attraction.
Today we're going to talk about what love and a mixed vibration have to do with manifesting.
This episode is perfect for anyone who wants to learn…
A really practical framework to help you tend to your vibration
The reason a mixed vibration impacts your ability to manifest what you want
What the author of The Secret says is your life purpose
The reason momentum matters when it comes to manifesting and the problem with back and forth energy
The super powerful manifesting fuel you can tap into and harness for deliberate creation
Why you want to consider whether your predominant mental attitude is working for or against you
---

Quotables
"If your life is not filled with everything you love, it doesn't mean you're not a good and loving person. The life purpose for each of us is to overcome negativity by choosing love. The problem is that most people love and then stop loving hundreds of times in a day. They don't give love long enough for the force of love to move all the good things into their life. Think about it: One moment you give love through a warm hug with a loved one, and then you stop giving love within minutes when you get annoyed because you can't find your keys or you're delayed in traffic or you can't find a parking space. You give love when you laugh with a work colleague, and then stop when you get disappointed because the local lunch place has run out of something you want. You give love as you look forward to the weekend, and then you stop when you receive your bills. And so it continues all through the day; you give love and you stop giving love, give love and stop giving love, give love and stop giving love, from one moment to the next." — The Power (The Secret Book 2) by Rhonda Byrne

"When you are at one with the world, you often find that the thing you seek is seeking you." —Charles F. Haanel

"It is the combination of thought and love which forms the irresistible force of the law of attraction." —Charles F. Haanel

"You cannot entertain weak, harmful, negative thoughts ten hours a day and expect to bring about beautiful, strong and harmonious conditions by ten minutes of strong, positive, creative thought." — Charles F. Haanel, The Master Key System

"The law of attraction will certainly and unerringly bring to you the conditions, environment and experiences in life, corresponding with your habitual, characteristic, predominant mental attitude. Not what you think about once in a while when you are in church, or have just read a good book, but your predominant mental attitude is what counts." —Charles F. Haanel

"Anything that feels like love is my alignment." —Abraham

"Life is very simple. What I give out comes back to me. Today I chose to give love. Love is all there is!" —Louise Hay

Resources
The Power
The Master Key System
Law of Attraction Reading List
Resources may be affiliate links, meaning I get paid a commission (at no extra cost to you) if you use that link to make a purchase.