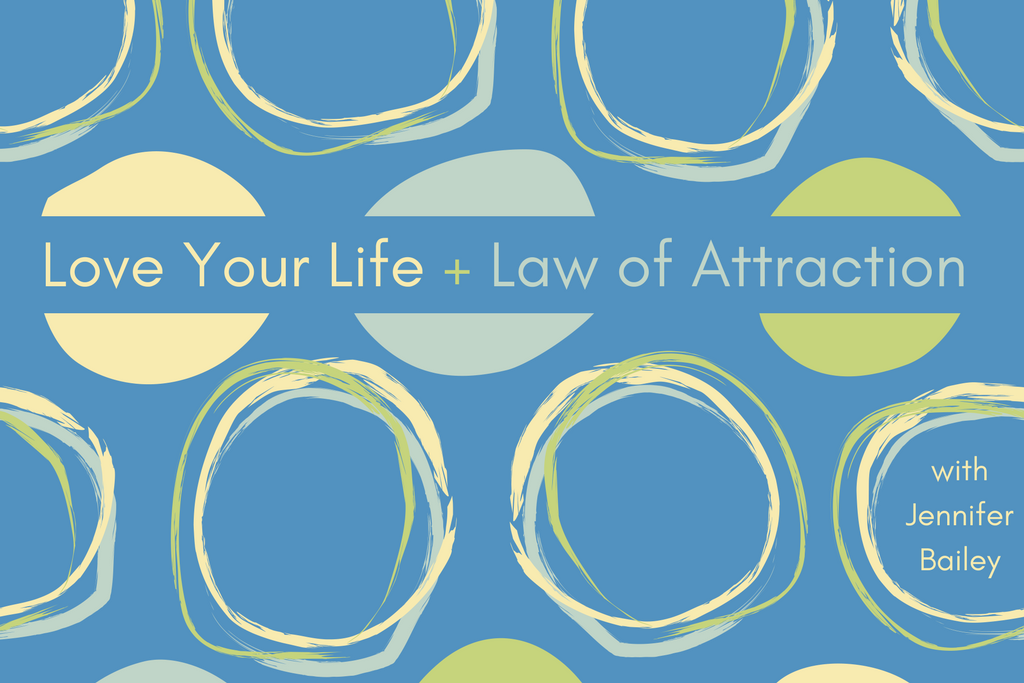 Welcome to Love Your Life + Law of Attraction.
Today we're going to talk about how to do a Rampage of Appreciation—and the blindspot that may be in the way of your appreciation practice.
This episode is perfect for anyone who wants to learn…
What a Rampage of Appreciation is, why you should use it, and when you can and should use this process
What Abraham says is the purest vibration that exists on the planet today
What's really cool about practicing a Rampage of Appreciation on a regular basis and what will probably happen after you do one for a few days in a row
The blindspot I've been encountering with clients around appreciation
The mean, unhelpful, ultra-critical, negative things that are nowhere in the vicinity of appreciation
Why singing the praises of everyone and everything around you is not enough
What a flawed appreciation practice has to do with putting lipstick on a pig
---

Quotables
"Appreciation is the magic formula you've been seeking." —Abraham

"Appreciation is the absence of everything that feels bad and the presence of everything that feels good." —Money, and the Law of Attraction

"If you will set an intention to look for positive aspects in whatever you are giving your attention to, you will begin to immediately see the evidence of the lifting of patterns of resistance as the Universe is then allowed, by your shift in vibration, to deliver your long-wanted desires to you." —Money, and the Law of Attraction

"Appreciation is the purest vibration that exists on the planet today." —Abraham

"The more you practice appreciation, the less resistance you will have in your own vibrational frequencies." —Abraham

"Once you have made a decision that nothing is more important than that you feel good, and you have decided that you are going to consciously look for some things to appreciate today, the object of your attention has now become the feeling of appreciation. You have now established a circuit between you and that object of appreciation that the Law of Attraction will begin working on immediately, so you will start seeing more things to appreciate right away." —Ask and It Is Given

"Self-love is what you're reaching for, and if you don't take the time to find self-love, then you can't possibly find the state of allowing, because that's the basis of your point of attraction." —Abraham

"Appreciation and self-love are the most important aspects you could ever nurture." —Abraham

"We want you to practice your joyful, self-loving point of attraction. We want you to love yourself into the stratosphere." —Abraham

"Appreciation of others and the appreciation of yourself are the closest vibrational matches to Source Energy of anything we have ever witnessed anywhere in this Universe." —Abraham

"From a place of self-appreciation, you will attract all sorts of wonderful things. From a centered place of loving yourself, you will allow all wonderful things to come unto you." —Abraham

"We want you to look at yourself and adore yourself. If you will make this small effort to appreciate you and what is yours NOW, you will soften so quickly any resistance that has been keeping you apart from the things you want." —Abraham

Resources
Ask and It Is Given: Learning to Manifest Your Desires
Money, and the Law of Attraction: Learning to Attract Wealth, Health, and Happiness
Law of Attraction Reading List
Resources may be affiliate links, meaning I get paid a commission (at no extra cost to you) if you use that link to make a purchase.