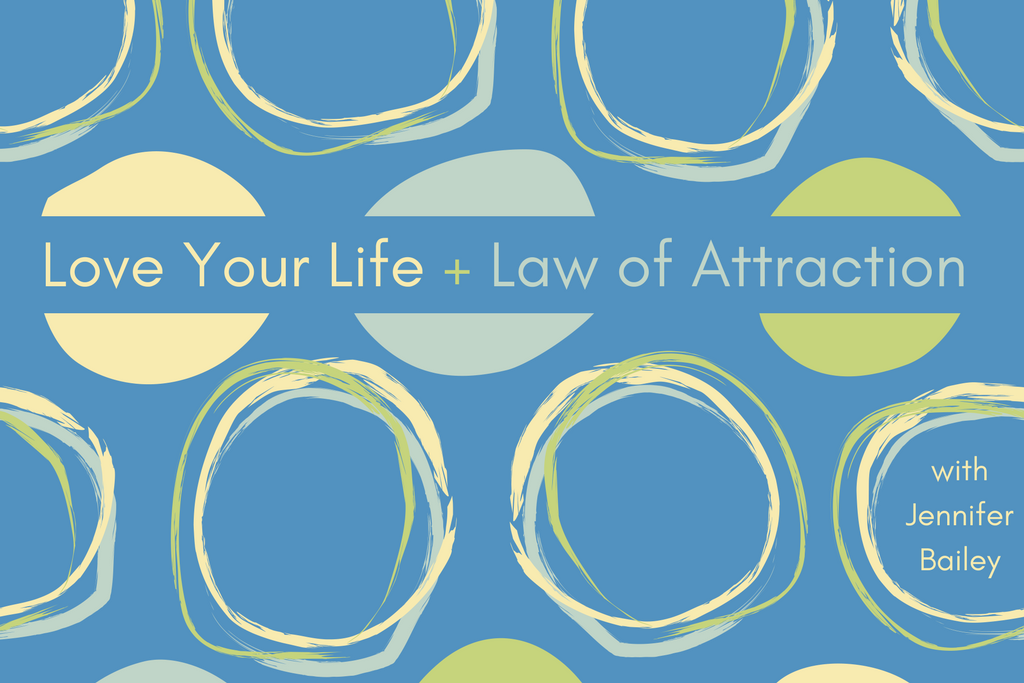 Welcome to Love Your Life + Law of Attraction.
Today we're going to talk about how to use scripting to manifest what you want in life.
Do you know what scripting is—and when you should use it? You'll soon find out!
This episode is perfect for anyone who wants to learn…
What happened when I heard that scripting couldn't be taught in a 30-minute podcast
How my love of empowerment compelled me to do this episode to make scripting easy
What scripting actually is and when you should—and shouldn't—use this process
Your magical notebook and why scripting is more powerful than goal setting and affirmations
Why scripting will help you enjoy asking for what you want and put you in receptive mode
How you can tap into ninja level Law of Attraction as your scripting practice evolves over time
---

Quotables
"So, this is how the Scripting Process works: Pretend that you are a writer and that whatever you write will be performed exactly as you write it. Your only job is to describe, in detail, everything exactly as you want it to be." —Ask and It Is Given

"As you are having fun playing this game, and are not taking it too seriously, any of your hindering beliefs are less likely to be activated. In other words, by pretending that your typewriter, word processor, computer, or notebook is magical, and that whatever you write can be realized, you accomplish the two things that are necessary in the achievement of anything: You focus the lens of your desire, and you offer no resistance." —Ask and It Is Given

"The life I live is created by the story I tell." —Abraham

"Scripting will help you break your habit of talking about things as they are, and will help you begin talking about how you would like things to be. Scripting will help you offer your vibration deliberately." —Ask and It Is Given

"The purpose of this process is to practice the feeling of the life you would like to live." —Ask and It Is Given

"Shore up your expectation. Expectation is the most powerful condition that you can accomplish. Because an expectation is a holding of a desire—a clear desire—and a belief about the same thing at the same time." —Abraham

"You are the vibrational writers of the script of your life—and everyone else in the Universe is playing the part that you have assigned to them. You can literally script any life that you desire, and the Universe will deliver to you the people, places, and events just as you decide them to be. For you are the creator of your own experience—and have only to decide it and allow it to be." —Ask and It Is Given

"You can't write a script without the future being full of it." —Abraham
Resources
Ask and It Is Given: Learning to Manifest Your Desires
Law of Attraction Reading List
Resources may be affiliate links, meaning I get paid a commission (at no extra cost to you) if you use that link to make a purchase.