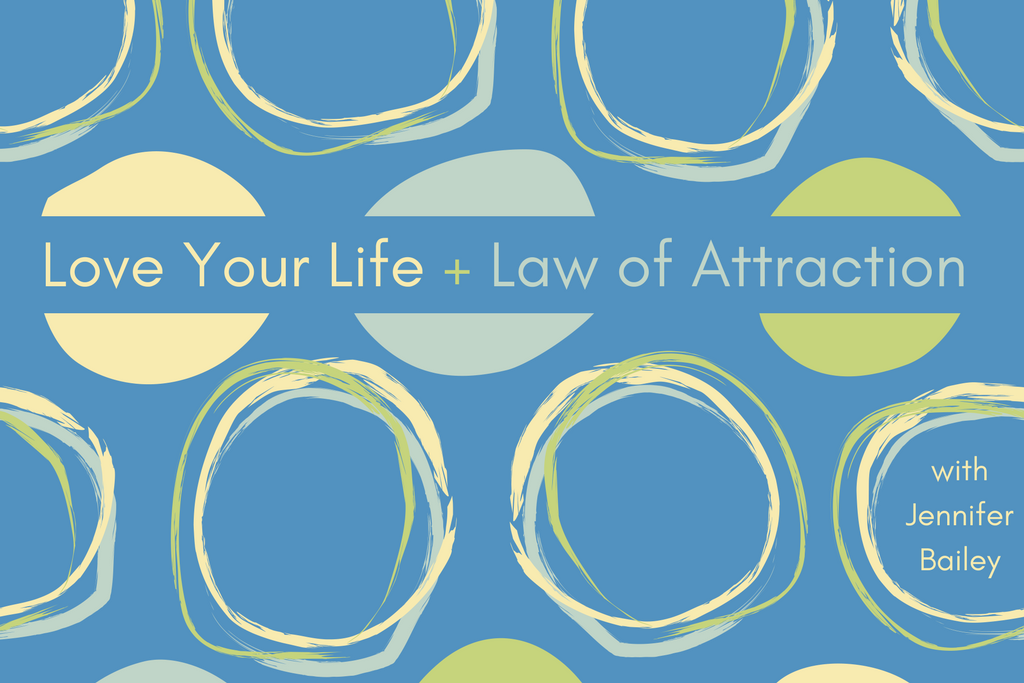 Welcome to Love Your Life + Law of Attraction.
Today we're going to talk about why it's important to feel good about your not yet manifested desires.
This episode is perfect for anyone who wants to learn…
Why it helps to know the emotion you're after to get in receiving mode
Why too many of us are not in receiving mode and what that can sound like
The reason Abraham says we want everything we want
A revolutionary way to show up in life that gives you an LoA superpower
What your emotions in this present moment have to do with manifesting
A simple reminder about the journey you're on and letting the Universe fill in the details
---

Quotables
"Everything you want is because you think you will feel better in the having of it." —Abraham

"When you understand the power of feeling good now, no matter what, you will hold the key to the achievement of any state of being, any state of health, any state of wealth, or any state of anything you desire." —Abraham

"Your emotions are now. The way you feel is now. Your life is now. Direct your thoughts to improve your now moments, and the manifestations will take care of themselves." —Abraham

"Always, when you feel good, you are in the place of attracting that which you are wanting." —Abraham

"Keep your focus on how you want to feel and let the Universe fill in the details." —Abraham

"To have anything that you desire, all you have to do is find the feeling of your desire and practice it until it is steady within you. Then, it must reveal itself to you." —Abraham

Resources
The Law of Attraction: The Basics of the Teachings of Abraham
Ask and It Is Given: Learning to Manifest Your Desires
Manifest with Ease: Law of Attraction Simplified
Law of Attraction Reading List
Resources may be affiliate links, meaning I get paid a commission (at no extra cost to you) if you use that link to make a purchase.