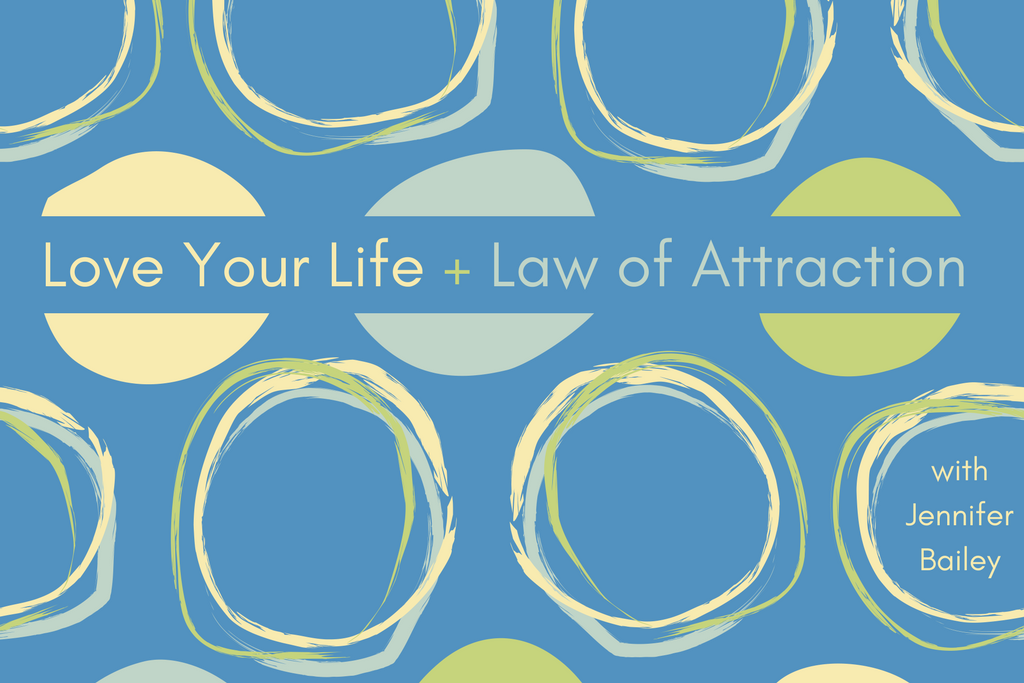 Welcome to Love Your Life + Law of Attraction.
Today we're going to talk about doubt and what it's creating—or should I say mis-creating—in your life.
This episode is perfect for anyone who wants to learn…
The helpful way Abraham describes doubt
How doubt can creep in and throw off your desired manifestation
Why I say doubt is an undermining emotion and a closed loop of misalignment
Four categories of doubt to help you see how doubt is showing up in your life
What focusing on how your manifestation will happen has to do with doubt
How you could be using doubt in a misguided attempt to protect yourself from disappointment
Three steps to help you get doubt out of your vibration
---

Quotables
"Doubt is the way you feel when you are focused in a way that is contrary to what you want." —Abraham

"You don't have to take the subject of your desire, and think about it until it happens. And in fact, when you take the subject of your desire, and you think about it until it happens, it usually doesn't happen anytime soon. Because you're thinking about the subject that you want to happen from the perspective of it not happening, and you're introducing resistance into the equation, causing split energy which makes you feel doubtful, and then you say, 'I think my doubt is killing this project.' And we say, no your doubt is your indication that you're killing this project with contradictory thought." —Abraham

"Focus more on your desire than on your doubt, and the dream will take care of itself. You may be surprised at how easily this happens. Your doubts are not as powerful as your desires, unless you make them so." —Marcia Wieder

"If you've got desire and doubt, your desire cannot be manifested. If you have desire and fear, or desire and anger—no cigar. It must be desire and expectation, desire and love, desire and joy, desire and alignment, desire and allowing, desire and the absence of resistance." —Abraham

"If you doubt—lots of resistance. If you hope—a little less resistance. If you believe—a little less resistance. But when you know—no resistance." —Abraham

"The skill is to have desire that you are not trampling with doubt." —Abraham

Resources
The Law of Attraction: The Basics of the Teachings of Abraham
Law of Attraction Reading List
Resources may be affiliate links, meaning I get paid a commission (at no extra cost to you) if you use that link to make a purchase.