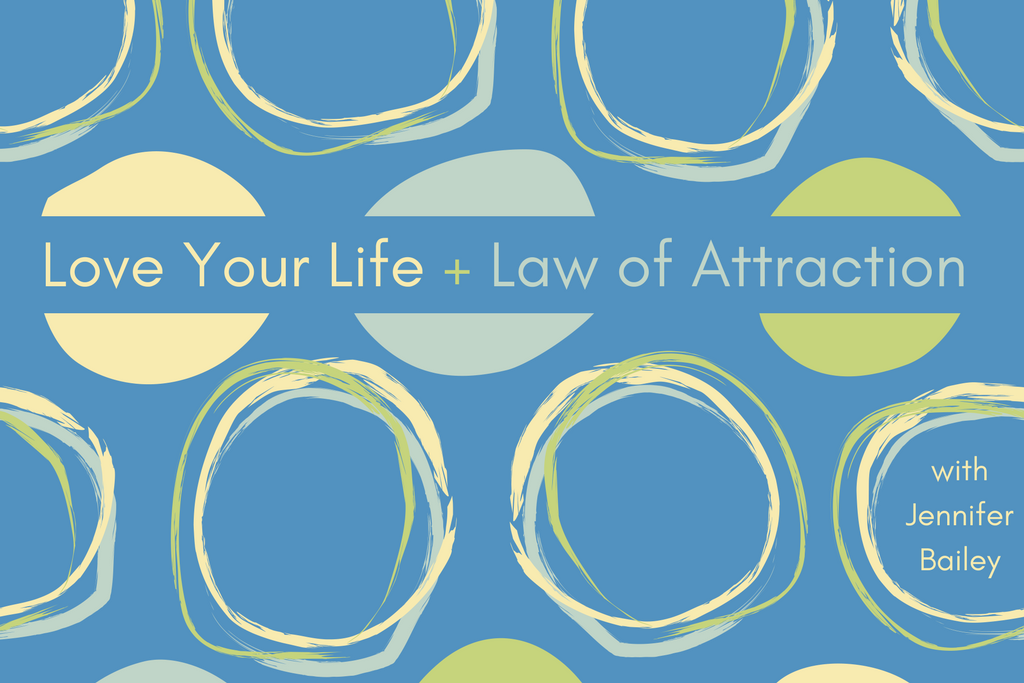 Welcome to Love Your Life + Law of Attraction.
Today we're going to talk about the perfect creative stance for manifesting what you want in your life.
This episode is perfect for anyone who wants to learn…
How many of us are missing one half the formula of the perfect creative stance
Why dissatisfaction clarifies your preferences, but is not the fuel you want from creating
The vibrational gap that prevents what you want from manifesting
A real-life example of shifting to a more consciously creative stance
What impatience, doubt, and unworthiness have to do with receiving mode
The problem with not appreciating where you are and who you are
Why it's a beautiful thing that you will always want more
What Abraham says about big creations and little creations
The signpost at a crossroads I want you to add to your LoA toolkit
---

Quotables
"The perfect creative stance is satisfaction where I am and eagerness for more." —Abraham

"Just be satisfied and the Universe will yield to you all things that match that." —Abraham

"The reason you want every single thing that you want, is because you think you will feel really good when you get there. But, if you don't feel really good on your way to there, you can't get there. You have to be satisfied with what-is while you're reaching for more." —Abraham

"That is the optimal creative vantage point: To stand on the brink of what is coming, feeling eager, optimistic anticipation—with no feeling of impatience, doubt, or unworthiness hindering the receiving of it." —Abraham.

"You can be fully satisfied with where you are, understanding that you're eternally evolving. When you get into that place of feeling appreciation of where you are and of who you are, and appreciation of what you are, and you accept that you are a never-ending, always unfolding Being, then you can stand in that delicate balance of being optimistic about what is to come, without being unhappy about where you stand. Find a way of eagerly anticipating future changes, while at the same time you are in love and satisfied with who, what, where, and how you be." —Abraham

"There are no big creations and little creations. There are just creations. And there is satisfaction and dissatisfaction in every moment. And you have control over that." —Abraham

"Satisfaction always is you in this moment, with your thinking mechanism, with all that you are, focusing in complete harmony with the thought that your Inner Being is having in the same moment about the same thing—satisfaction is that harmony of thought." —Abraham

"We would begin by saying, 'I'm not ever going to get it done. I'm an eternally expanding Being, and I'm doing great where I am, and I'm so eager about what's coming.' That's the essence of the vibration that keeps adventurous things coming, keeps you feeling always excited, stable and secure, keeps you feeling in love with life. All day, every day, count your blessings! All day, every day, make your lists of things you appreciate. And as you keep activating what is working in your life, then more pleasing things on all subjects will flow to you." —Abraham

"Be deeply satisfied and ready for more." —Abraham

Resources
The Law of Attraction: The Basics of the Teachings of Abraham
Love Your Life #071: The 3 steps of manifesting (made simple)
Law of Attraction Reading List
Resources may be affiliate links, meaning I get paid a commission (at no extra cost to you) if you use that link to make a purchase.