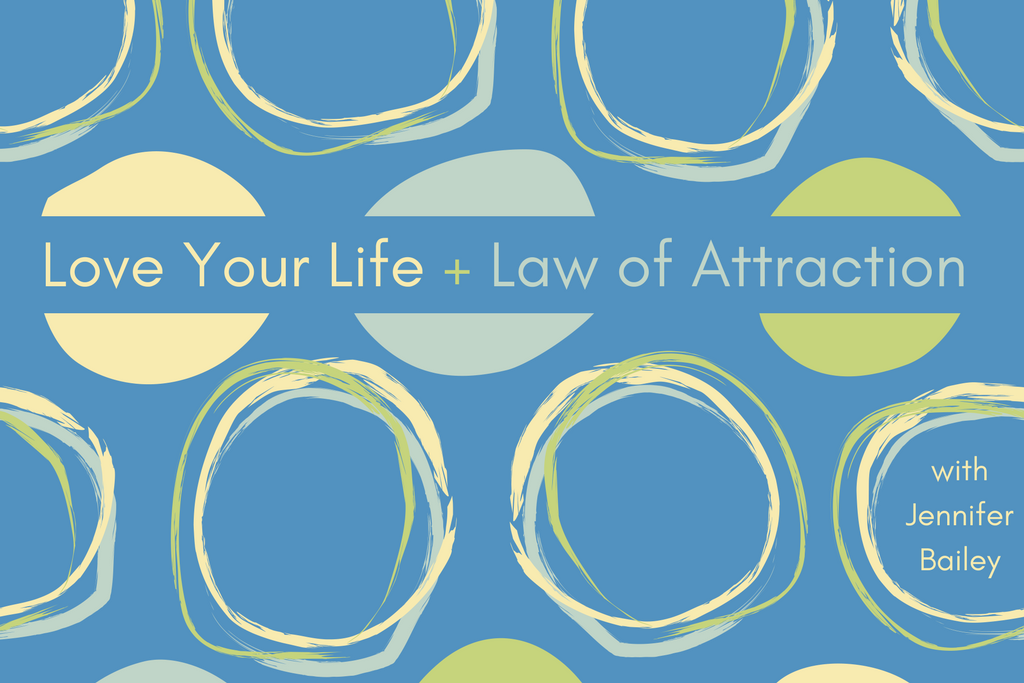 Welcome to Love Your Life + Law of Attraction.
Today we're going to talk about who Abraham is.
This episode is perfect for anyone who wants to learn…
What prompted this particular episode and why it probably should have come sooner
My short answer for who Abraham is and why I don't think the mechanics of what's happening are important
The story of my first encounter with Abraham and how it offered me a lifeline for a trip I was dreading
How I went from listening to a single book on Audible of the Teachings of Abraham to listening to hundreds of hours of Abraham on YouTube
Why I never went through a skeptical phase about Abraham and have no interest in convincing or converting anyone
Several ways you can go deeper with Abraham
An upcoming Abraham encounter I'm really excited about
---

Quotables
"Jerry and Esther never used the word channeling. It is used when applied to them, but they have never used it, because it means many things of which they are not, you see. You could leave the channeling out of it. Call it inspiration; that's all it is. You don't call the basketball player a channeler, but he is; he's an extension of Source Energy. You don't call the surgeon a channeler, but he is. You don't call the musician, the magnificent master musician, you don't call him a channeler, but he is. He's channeling the broader essence of who he is into the specifics of what he is about." —Abraham

Louise Hay calls Abraham "some of the best teachers on the planet today." To Dr. Wayne Dyer they are "the great Masters of the Universe!"

"We say check out Abraham for yourself. It's the only way to go and the only way to know. If watching or listening or reading the words of Abraham feels good to you, then you're in the right place. If they sound "off" to you, or maybe even a little bit annoying—adventure on!" — Abraham-Hicks.com

"Abraham doesn't seem interested in forecasting our future, as a fortune-teller might, although I believe that they always know what our future holds, but instead they're teachers who guide us from wherever we are to wherever we want to be. They've explained to us that it's not their work to decide what we should want, but it is their work to assist us in achieving whatever we desire." — Esther and Jerry Hicks

"Abraham is not about guiding anyone toward or away from anything. We want you to make all your decisions about your desires. Our only desire for you is that you discover the way to achieve your desires." —Abraham

Resources
The Law of Attraction: The Basics of the Teachings of Abraham
The Law of Attraction: The Basics of the Teachings of Abraham (Audible version)
Ask and It Is Given: Learning to Manifest Your Desires
Money, and the Law of Attraction: Learning to Attract Wealth, Health, and Happiness
The Astonishing Power of Emotions: Let Your Feelings Be Your Guide
The Amazing Power of Deliberate Intent: Living the Art of Allowing
The Vortex: Where the Law of Attraction Assembles All Cooperative Relationships
Manifest Your Desires: 365 Ways to Make Your Dreams a Reality
Law of Attraction Reading List
Resources may be affiliate links, meaning I get paid a commission (at no extra cost to you) if you use that link to make a purchase.