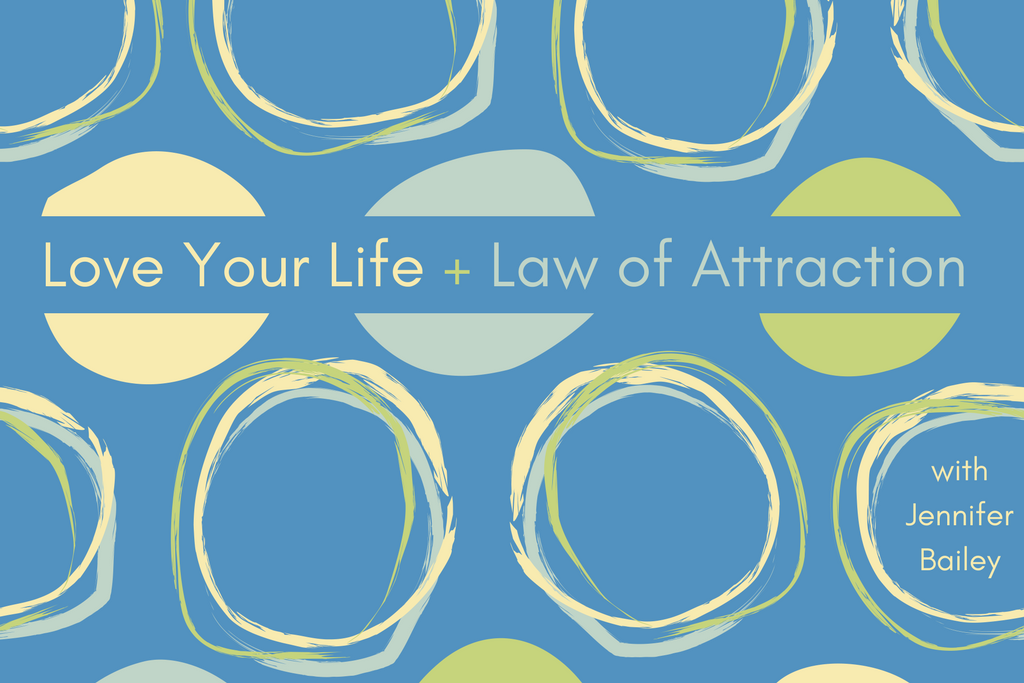 Welcome to Love Your Life + Law of Attraction.
Today we're going to talk about what decluttering has to do with Law of Attraction.
Here's my question to you: Is clutter getting in your way when it comes to leveraging Law of Attraction?
You'll soon find out!
This episode is perfect for anyone who wants to learn…
How clutter is the lesser in your life that's keeping out the greater
Whether you're holding on to things from a scarcity mindset
Questions to ask yourself about what is enough
What you need to do if you want to be light and receive
Why fighting your clutter and feeling bogged down are going upstream
How clutter gets in the way of appreciation and throws you out of alignment
The way clutter distracts from what you really want and delays manifestations
---

Quotables
"Inevitably, in your life experience you will find that when the good you wish has not appeared, it is usually because you need to release and let go of something to make room for it. New substances do not flow easily into a cluttered situation. If you want greater good in your life, what are you letting go of or getting rid of to make room for it? Nature does abhor a vacuum, and when you begin moving out of your life what you do not want, you automatically are making way for what you do want. By letting go of the lesser, you automatically make room for your greater good to come in." —Catherine Ponder

"If you have to buy stuff to store your stuff, you might have too much stuff." —Courtney Carver

"If you want to be light, you have to let go." —Courtney Carver

"Cluttered closets mean a cluttered mind." —Louise Hay

"The only thing that holds you back from getting what you want is paying attention to what you don't want." —Abraham

"Get clear on what matters by getting rid of everything that doesn't." —Courtney Carver

"I release all that no longer serves me. I feel free and light." —Louise Hay

"As I unclutter my life, I free myself to answer the callings of my soul." —Wayne Dyer

Resources
The Dynamic Laws of Prosperity
Soulful Simplicity: How Living with Less Can Lead to So Much More
10 ways clutter is in the way of Law of Attraction (PDF download)
Law of Attraction Reading List
Resources may be affiliate links, meaning I get paid a commission (at no extra cost to you) if you use that link to make a purchase.