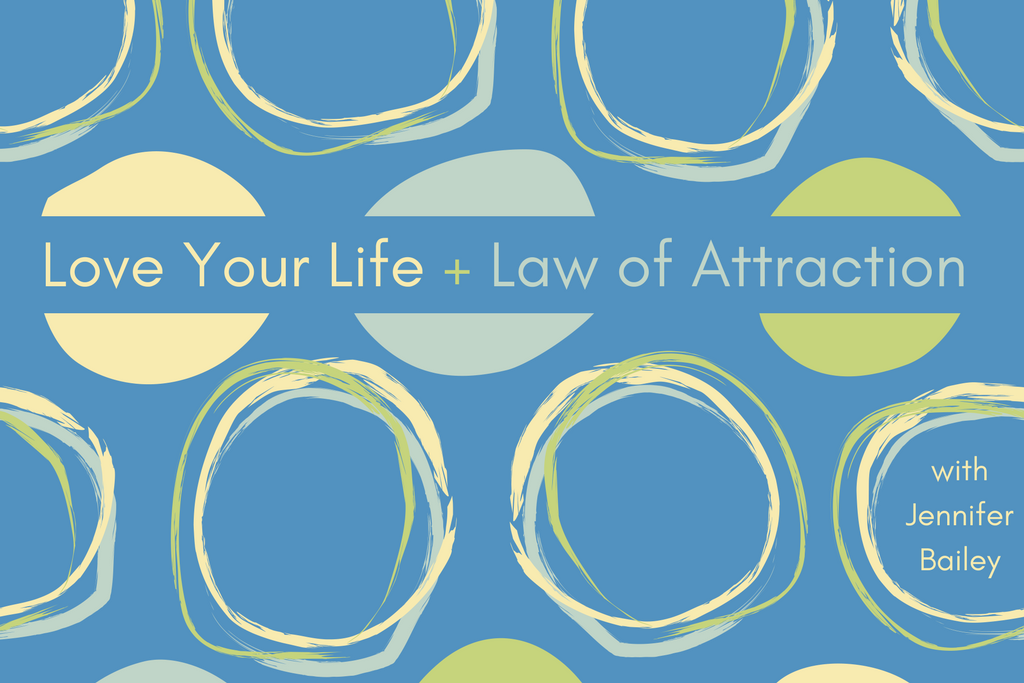 Welcome to Love Your Life + Law of Attraction.
Today we're going to talk about why you want everything you want—and how embracing this concept is key to leveraging Law of Attraction.
This episode is perfect for anyone who wants to learn…
Why I want to start a regular yoga practice and my friend wants to buy a place on the beach
The problem with postponing how you want to feel until you get the promotion or partner
The neutrality of circumstances—for the unwanted and wanted in your life
The icing on the cake when it comes to feeling how you want to feel before the manifestation
A few pointers to help you stop chasing circumstances in order to feel a certain way
---

Quotables
"Everything you want is because you think you will feel better in the having of it." —Abraham

"You do not have to wait for a good thing to happen in order to feel good, for you have the ability to direct your thoughts toward improved things no matter what is currently present in your experience. And when you care about how you feel and you are willing to pivot and turn your attention toward better-feeling thoughts, you will quickly begin the positive, deliberate transformation of your life." —Abraham

"Your emotions come in response to your thoughts. So a feeling is a manifestation because it's coming in response to a thought. If you care about the way you feel, you will find a way to redirect your thoughts. It really is as simple as that." —Abraham

"The reason you want every single thing that you want is because you think you will feel really good when you get there. But, if you don't feel really good on your way to there, you can't get there. You have to be satisfied with what-is while you are reaching for more." —Abraham

"Once you have practiced the vibration of what's in your Vortex long enough that you own the frequency of it, and there is no gap between you right here where you stand and the vibrational reality in your Vortex—then those objects, those relationships, those desires, those answers, those solutions that you have been asking for will flow seamlessly, in perfect timing, into your experience." —Abraham

"Everything you want is because you think you will feel better in the having of it. We want you to show yourself that you can feel better without the having of it, and then you can have it." —Abraham

Resources
The Law of Attraction: The Basics of the Teachings of Abraham
Ask and It Is Given: Learning to Manifest Your Desires
Money, and the Law of Attraction: Learning to Attract Wealth, Health, and Happiness
Law of Attraction Reading List
Resources may be affiliate links, meaning I get paid a commission (at no extra cost to you) if you use that link to make a purchase.