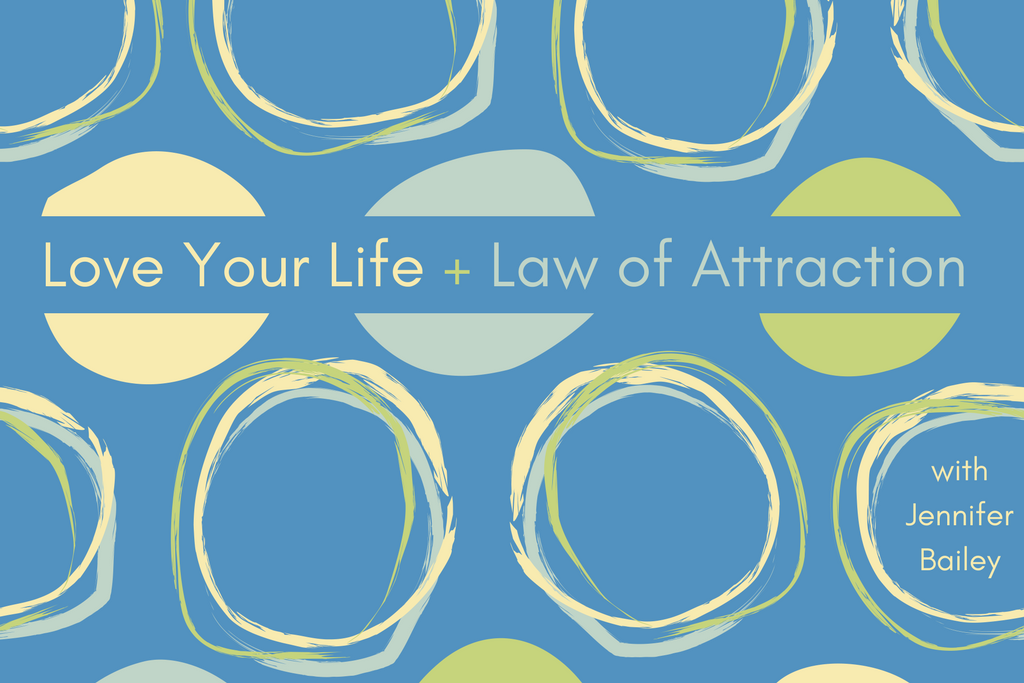 Welcome to Love Your Life + Law of Attraction.
Today we're going to talk about whether you might be resisting what you desire—without even realizing it—and what you want to do instead.
This episode is perfect for anyone who wants to learn…
Why resistance is a problem
The opposite of resistance and how to understand the difference
A common way you could be adding to resistance when what you want is slow to manifest
The sure-fire way to cut resistance that is always available to you
Why the vibration you offer about where you are on your journey is so important
How Louise Hay says to get more 'goodies'
---

Quotables
"The more you effort the more you are holding yourself in a vibration that doesn't let what you want come. Because you've already identified 'it's big and it's difficult and therefore I must try.' And the very trying holds you in resistance to the ease that is natural." —Abraham

"Negative emotion is your indicator of resistance, while positive emotion is your indicator of allowance. And they are on the same meter: Allowance; resistance. Allowance, resistance." —Abraham

"The Universe loves grateful people. The more grateful you are, the more you get to be grateful about. It's that simple." —Louise Hay

"The Universe provides abundantly when you're in a state of gratefulness." —Wayne Dyer

"We would begin saying, 'I'm not ever going to get it done. I'm an eternally expanding Being, and I'm doing great where I am, and I'm so eager about what's coming.' That's the essence of the vibration that keeps adventurous things coming, keeps you feeling always excited, stable and secure, keeps you feeling in love with life. All day, every day, count your blessings! All day, every day, make your lists of things you appreciate. And as you keep activating what is working in your life, then more pleasing things on all subjects will flow to you." —Abraham

"Be grateful for what you have, and where you are in your journey. Gratitude is key to manifesting abundance." —Abraham

"Upon waking, let your first thought be, thank you." —Abraham

"Upon awakening, let the words 'Thank you' flow from your lips, for this will remind you to begin your day with gratitude and compassion." —Wayne Dyer

"I awaken today, appreciating everything in sight, and I give thanks." —Louise Hay

"I have noticed that the Universe loves gratitude. The more grateful you are, the more goodies you get. When I say 'goodies' I don't mean only material things. I mean all the people, places, and experiences that make like so wonderfully worth living." —Louise Hay

"Each day we have hundreds of opportunities to shift our thoughts and align with the Source that intended us for lives of joy and peace." —Wayne Dyer

"I get what I want because I already chose it through contrast and now I do the real work: Appreciate! Appreciation holds me in a place of vibrationally allowing what I put into vibrational escrow." —Abraham

"Give yourself a gift of five minutes of contemplation in awe of everything you see around you. Go outside and turn your attention to the many miracles around you. This five-minute-a-day regimen of appreciation and gratitude will help you to focus your life in awe." —Wayne Dyer

Resources
Ask and It Is Given: Learning to Manifest Your Desires
Manifest with Ease: Law of Attraction Simplified
Law of Attraction Reading List
Resources may be affiliate links, meaning I get paid a commission (at no extra cost to you) if you use that link to make a purchase.