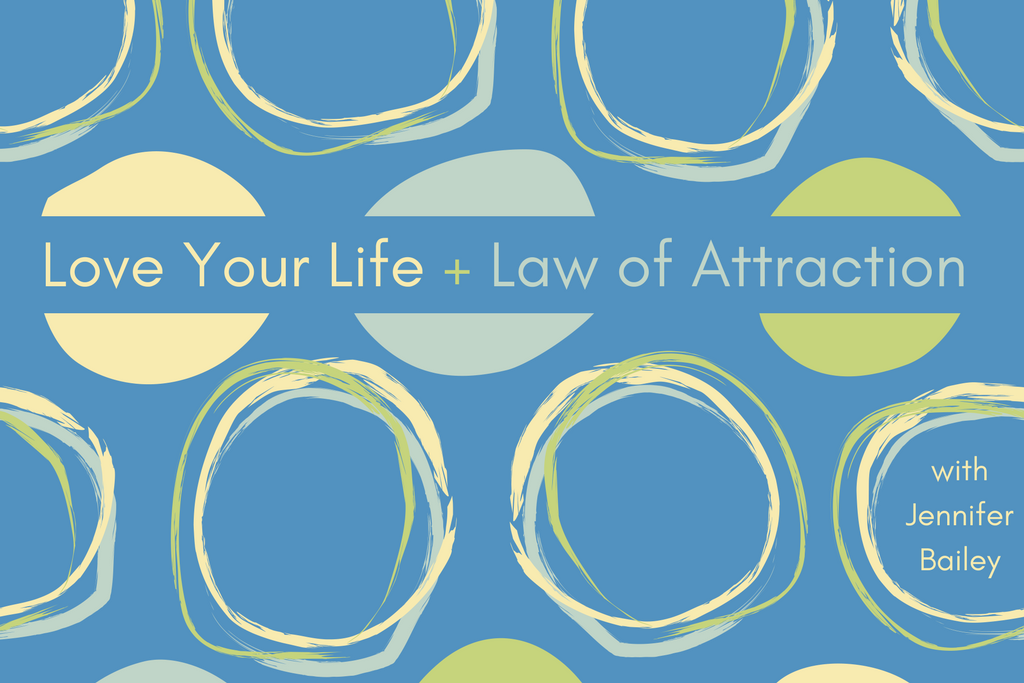 Welcome to Love Your Life + Law of Attraction.
Today we're going to talk about two ways momentum can work against you when it comes to manifesting.
This episode is perfect for anyone who wants to learn…
About a recent theme I've noticed among coaching clients that has to do with momentum
What Abraham says about the most important aspect of deliberate creation
Why focus is super critical to momentum and manifesting
The stick analogy and why you want to stop picking up both ends
What your chronic thought patterns have to do with what's coming into your life experience
Three ideas for focusing and using momentum to your advantage.
---

Quotables
"Momentum really is the most important aspect of deliberate creation that you could consciously contemplate. Because what momentum says is: Once you get going in that direction, it is more likely that you will continue in that direction." —Abraham

"Momentum is encouraged, or you could even say allowed, by focus. What slows momentum is thinking a thought and then thinking an opposite thought. What increases momentum is thinking a thought that allows another thought that allows another thought that allows another thought." —Abraham

"Whether it was a manifestation that was pleasing to you or not, it didn't just happen. There was a vibrational momentum to it." —Abraham

"Law of Attraction not only encourages and supports, but increases, the stability and momentum and power of a vibration. So when you find it and it feels good, just linger there longer." —Abraham

"When you wake up, find anything that feels good, and bask in it long enough that Law of Attraction can begin to respond to your vibration." —Abraham

"As you focus on the best of what you do have, even if it is a small part of your experience, the Law of Attraction will now bring you more of the essence of that. And so, you can replace a "downward spiral" with a fast-moving "upward spiral" by simply directing your thoughts more to things you do want." —Abraham

"You have to stop trying because you are not the energy factor. The energy factor is the Source factor. And you're not the momentum factor, Law of Attraction is the momentum factor. You are the focus factor. And you can focus on what is less satisfying or more satisfying. And once you get that, you'll feel like the most blessed person on the planet." —Abraham.

"Don't work so hard at stopping negative momentum. Give more attention to starting positive momentum." —Abraham

Resources
Manifest with Ease: Law of Attraction Simplified
Love Your Life #062: The importance of the 17-second rule
Love Your Life #131: Are you milking the high vibe moments?
Law of Attraction Reading List
Resources may be affiliate links, meaning I get paid a commission (at no extra cost to you) if you use that link to make a purchase.