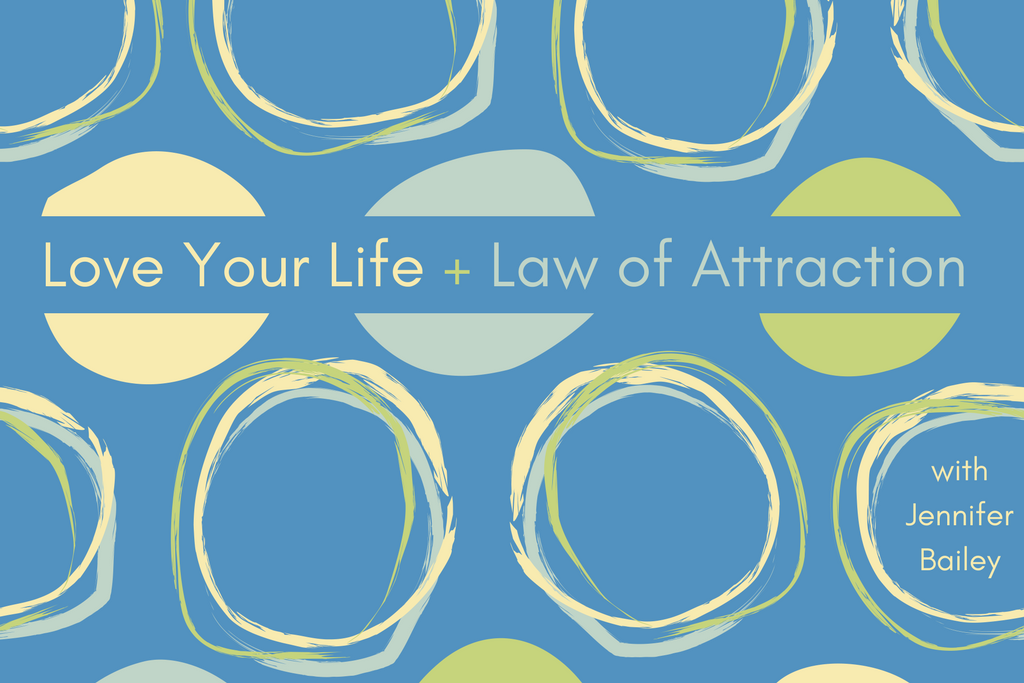 Welcome to Love Your Life + Law of Attraction.
Today we're going to talk about 5 core principles for understanding how Law of Attraction works. To access this episode, join LYL Premium.

And I have a gift for you!
This episode is perfect for anyone who wants to learn…
Why having a solid foundation is important for applying LoA to your life—and what the core essentials of that foundation are
What a traffic jam, being late for work, and an impossible deadline have in common
The importance of connecting the dots from how you to feel to the thoughts you are thinking
What you can tell about your vibration based on what you are actually manifesting
Why LoA may be responding to something very different than the words you say
How you might be using the attraction-based Universe to your disadvantage
How to get a completely free, no-strings-attached gift from me
Quotable
"It's not circumstances, but your thoughts about circumstances that create your experience." —Jennifer Bailey
Resources
Your gift: Module 1 of Manifest with Ease
Law of Attraction Reading List
Resources may be affiliate links, meaning I get paid a commission (at no extra cost to you) if you use that link to make a purchase.