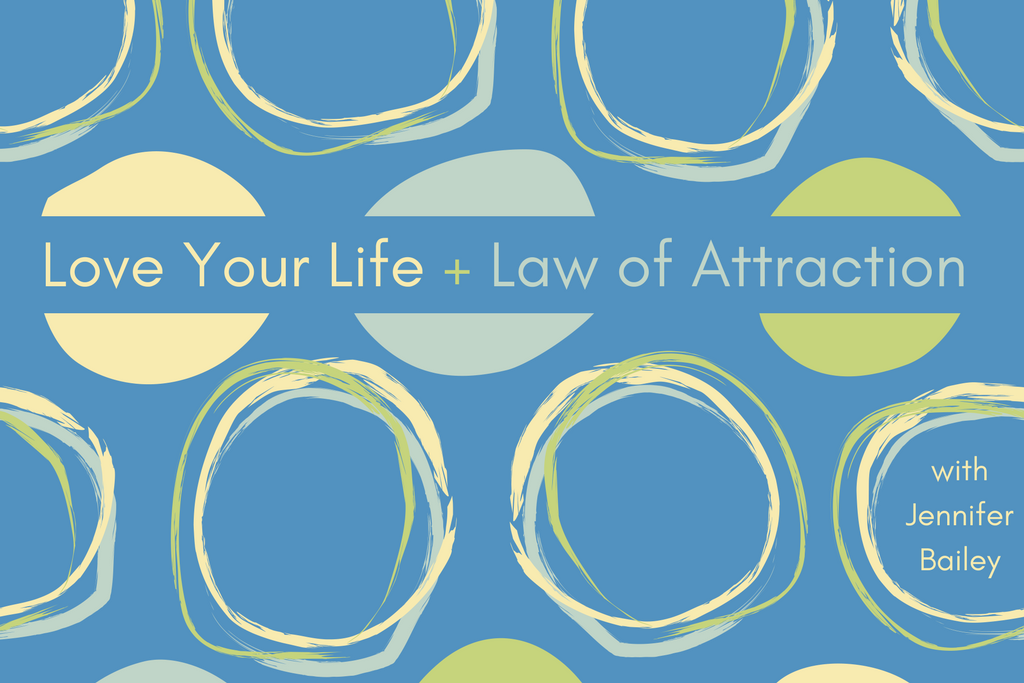 Welcome to Love Your Life + Law of Attraction.
Today we're going to talk about how to know when something is high vibe or trying to fill a hole.
This episode is perfect for anyone who wants to learn…
How we sometimes pursue personal development from a place of lack
Why taking a class or attending a workshop from a place of lack has unintended results
Five signs to know if a particular personal development activity is high vibe or whether you're trying to fill a hole
What Louise Hay says about bullying yourself to improve
How chasing what others are reading and doing and learning is low vibe
Why so many of my clients who are already well versed in LoA come to me for coaching
The vibrational pitfall of looking to experts for your answers
Five new beliefs you can create to raise the vibration to which Law of Attraction is responding
---

Quotables
"You are all perfect and expanding. You are all adored and worthy." —Abraham

"You've been criticizing yourself for years and it hasn't worked. Try approving of yourself and see what happens." —Louise Hay

"You have the ability to quickly change your patterns of thought, and eventually, your life experience." —Abraham

"Stop being mean to yourself in your comparison of where you are in relationship to where you want to be. Then, where you want to be would light up, light you, light up, light up, light up, light up!" —Abraham

"I don't compare myself with one other person because what they have, what they are doing, what they are thinking, how they are being, how they are feeling really is irrelevant in terms of my relationship with Who I Am." —Abraham

"I am the author of my life." —Louise Hay. And you are the author of your life. So repeat after me: I am true to my own path.

"Knowledge isn't power until it is applied." —Dale Carnegie

"Whatever I need to know is revealed to me at exactly the right time." —Louise Hay

"It is figured out, and my Inner Being knows, and my Inner Being will tell me if I will listen." —Abraham

"To say, 'I want growth', is a good thing. However, to say, 'I want growth through joyous experience', gives you more deliberate control." —Abraham

Resources
The Law of Attraction: The Basics of the Teachings of Abraham
Law of Attraction Reading List
Resources may be affiliate links, meaning I get paid a commission (at no extra cost to you) if you use that link to make a purchase.