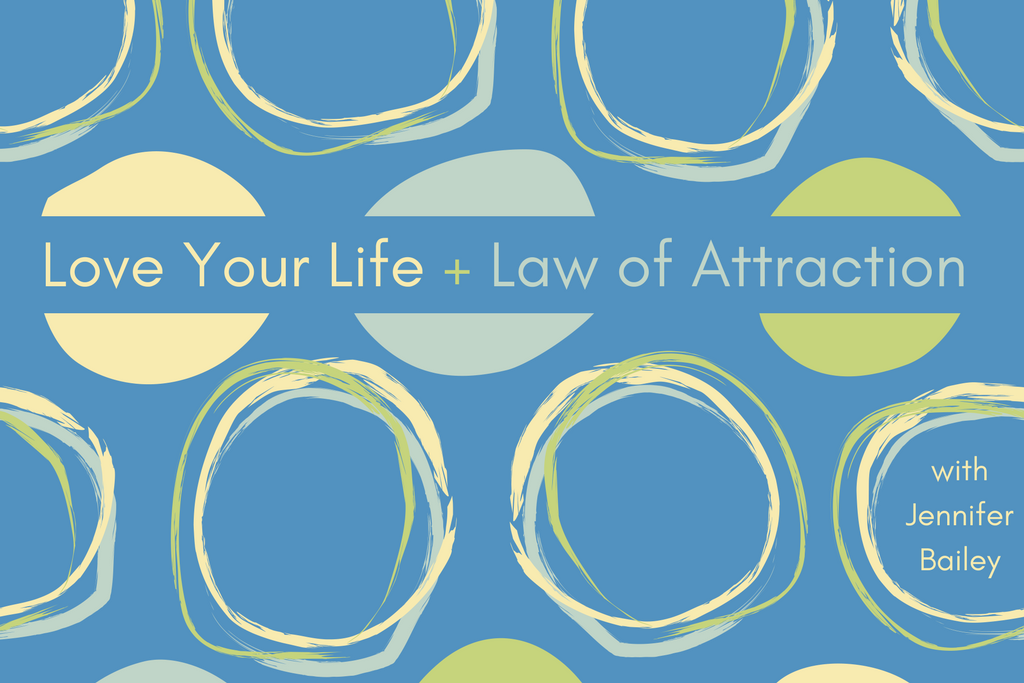 Welcome to Love Your Life + Law of Attraction.
Today we're going to talk about how to improve your point of attraction by using the Focus Wheel process.
This episode is perfect for anyone who wants to learn…
How a Focus Wheel can help you clean up your vibration
The simple way to do this paper and pencil exercise—or you can download the blank template I've provided
Why getting on the wheel can be challenging and how to actually do it
What statements to add to your Focus Wheel—and which ones to discard
How the 17-second rule applies to a Focus Wheel and helps you get momentum in the right direction
I'll share an example of a Focus Wheel I did so you can see how it works in real life
A bit of tough love about not turning away from LoA techniques before you try them
---

Quotables
"Most people have not deliberately guided their thoughts to those things that feel good, and so, without knowing they are doing it, they develop patterns of thoughts that they now continue to repeat." —Ask and It Is Given

"Close your eyes for a moment and turn your attention to whatever has happened that has produced the negative emotion within you. Identify exactly what it is that you do not want. At this point say to yourself, 'Well, I clearly know what I don't want. What is it that I do want?'" —Abraham

"Within 17 seconds of focusing on something, a matching vibration becomes activated. And now, as that focus becomes stronger and the vibration becomes clearer, the Law of Attraction will bring to you more thoughts that match." —Abraham

"When you focus on the good, the good gets better." —Abraham

"Make a decision about what you want, focus your attention there, and find the feeling place of it—and you are there instantly. There is no reason for you to suffer or struggle your way to or through anything." —Abraham

"Give your attention to what makes you feel good, thereby releasing your attention for what makes you feel bad." —Abraham

Resources
Ask and It Is Given: Learning to Manifest Your Desires
Love Your Life #051: What is negative emotion telling you?
Love Your Life #062: The importance of the 17-second rule
Focus Wheel Template (downloadable)
Law of Attraction Reading List
Resources may be affiliate links, meaning I get paid a commission (at no extra cost to you) if you use that link to make a purchase.