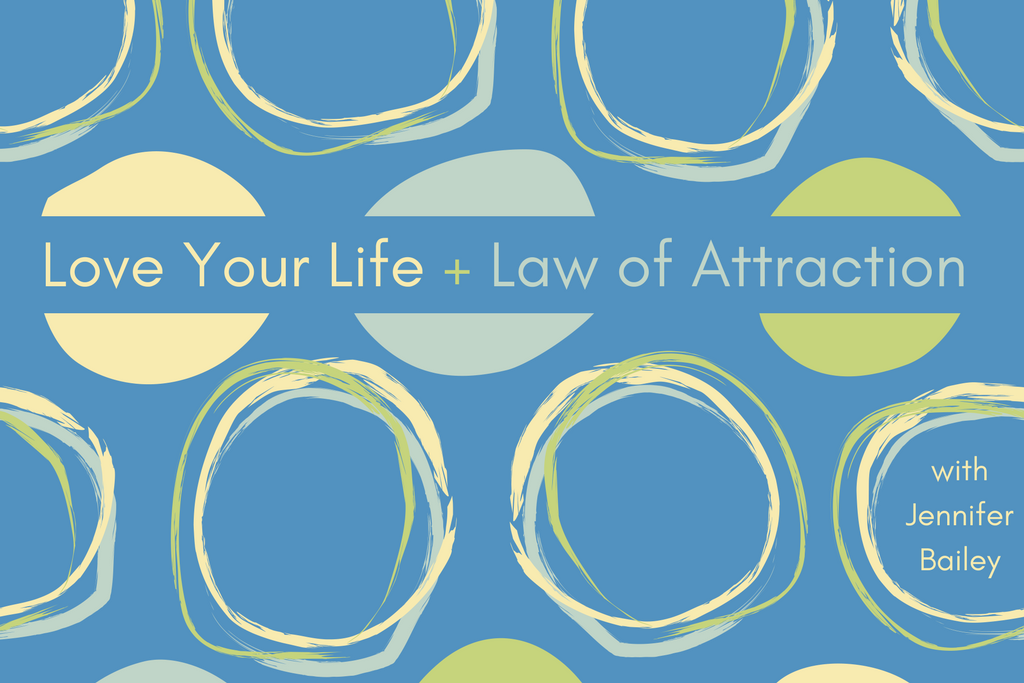 Welcome to Love Your Life + Law of Attraction.
Today I'm going to share 21 inspiring, thought-provoking Law of Attraction quotes.
My hope with this episode, as always, is to help you more fully leverage Law of Attraction in your own life.
This episode is perfect for anyone who wants to learn…
Why getting the right job and finding the perfect relationship is not the answer
Why desire is only part of the formula for manifesting and what to do to bring anything into your life
How controlling and micromanaging get in the way of the Universe
One of my favorite new mantras from a woman named Myrtle and what I've come to realize about problems
How you can re-infect yourself with regrets of the past and why you want to live in a cheerful world
---

Quotables
"Most people are thinking about what they don't want, and they're wondering why it shows up over and over again." —John Assaraf

"We generally see that for which we look." —William Walker Atkinson

"To bring anything into your life, imagine that it's already there." —Richard Bach

"Circumstances do not determine state of being; state of being determines circumstances." —Bashar

"What you believe, you receive." —Gabrielle Bernstein

"In ordinary life, we hardly realize that we receive a great deal more than we give, and that it is only with gratitude that life becomes rich." —Dietrich Bonhoeffer

"The first essential, of course, is to know what you want." —Robert Collier

"Whatever we think about and thank about we bring about." —John Demartini

"The 'how's' are the domain of the universe. It always knows the shortest, quickest, fastest, most harmonious way between you and your dream." —Mike Dooley

"You do not have a problem except the one that is in your own mind, and you put it there!" —Myrtle Fillmore

"Every time you don't follow your inner guidance, you feel a loss of energy, loss of power, a sense of spiritual deadness." —Shakti Gawain

"Do not waste one moment in regret, for to think feelingly of the mistakes of the past is to re-infect yourself." —Neville Goddard

"Thoughts of lack manifest as limitation. Thoughts of abundance manifest as success and happiness. Failure and success are but two ends of the stick." —Ernest Holmes

"The world will persist in exhibiting before you what you persist in affirming the world is." —Emma Curtis Hopkins

"You are only one thought away from a good feeling." —Sheila Krystal

"Live in the cheerful world, even if you have to create such a world in your own imagination." —Christian D. Larson

"The only path by which another person can upset you is through your own thought." —Joseph Murphy

"Whatever you hold in your mind on a consistent basis is exactly what you will experience in your life." —Tony Robbins

"You ask the Universal Supply and then sigh, 'I'll not get it.'" —Florence Scovel Shinn

"Givers get given to." —Russell Simmons

"Belief in limitation is the one and only thing that causes limitation." —Thomas Troward

"You are today where your thoughts have brought you; you will be tomorrow where your thoughts take you." —James Allen

Resources
Mike Dooley's Notes from the Universe
Law of Attraction Reading List
Resources may be affiliate links, meaning I get paid a commission (at no extra cost to you) if you use that link to make a purchase.