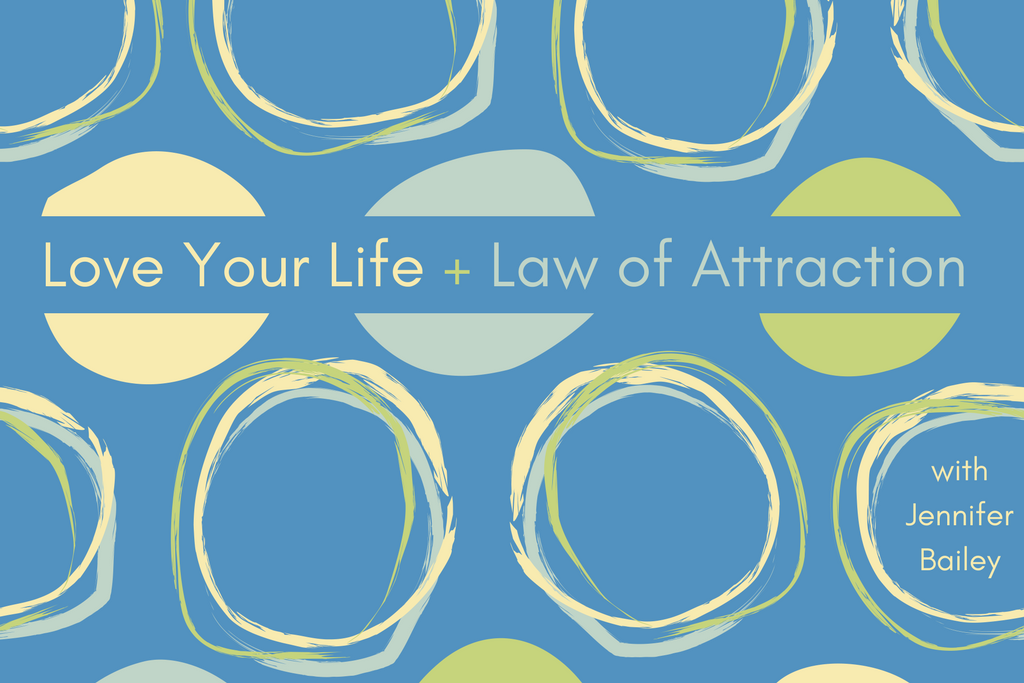 Welcome to Love Your Life + Law of Attraction.
Today we're going to talk about my advice for getting started with Law of Attraction. You're going to learn three simple words that are the key to everything.
This episode is perfect for anyone who wants to learn…
The three little words for getting started with Law of Attraction and what they have to do with what Abraham says is the ultimate manifestation
How thoughts are like drops of water that can have you drowning or floating—it's up to you
Why it makes all the difference in the world what you believe about circumstances
A little tough love about who has responsibility for your feelings
What to do when a lousy thought pops into your head
The habit Louise Hay wants you to cultivate and what Wayne Dyer says you need to stop spending your mental energy on
---


Quotables
"Feeling good is the ultimate manifestation." —Abraham

"Every thought we think is creating our future." —Louise Hay

"Thoughts are like drops of water: with our thoughts we can drown in a sea of negativity, or we can float on the ocean of life." —Louise Hay

"When you reach for the thought that feels better, the Universe is now responding differently to you because of that effort. And so, the things that follow you get better and better, too. So it gets easier to reach for the thought that feels better, because you are on ever-increasing, improving platforms that feel better." —Abraham

"I change my life when I change my thinking. I am light. I am Spirit. I am a wonderful, capable being. And it is time for me to acknowledge that I create my own reality with my thoughts. If I want to change my reality, then it is time for me to change my mind." —Louise Hay

"It is only a thought and a thought can be changed." —Louise Hay

"Discipline yourself to feel good! That is the only 'discipline' you need." —Abraham

"Give your undivided attention to your job of feeling good." —Abraham

"Every morning I remind myself that I can make the choice to feel good. This is a new habit for me to cultivate." —Louise Hay

"Thoughts are mental energy; they're the currency that you have to attract what you desire. You must learn to stop spending that currency on thoughts you don't want." —Wayne Dyer

"Just change the thought. And watch how fast the Universe scampers to deliver to you circumstances and events that are in vibrational harmony with your thought." —Abraham
Resources
The Law of Attraction: The Basics of the Teachings of Abraham
My Full Law of Attraction Reading List
Note: Resources above may be affiliate links, meaning I get paid a commission (at no extra cost to you) if you use that link to make a purchase.
Thanks for listening!
Every ten episodes of the podcast, I publish a book! Check out my Law of Attraction series.
Do you have a question about Law of Attraction?  Send an email to: [email protected]
Would you like to help out the show?  Leave a review on iTunes. Here's how to leave a rating & review on a Mac or PC and here's how on an iPhone.