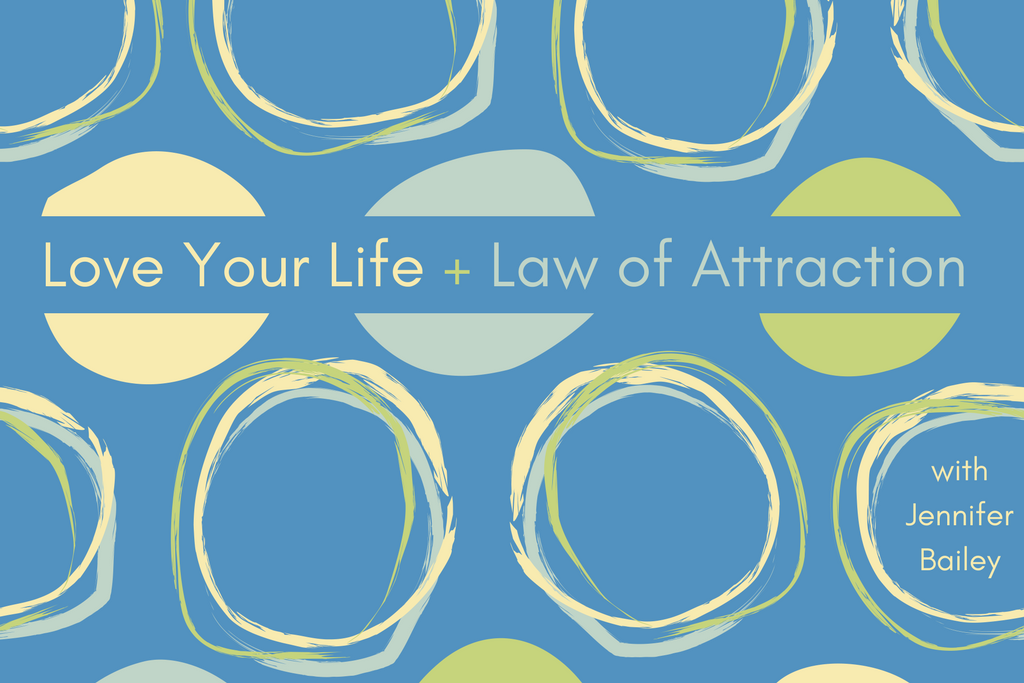 Welcome to Love Your Life + Law of Attraction.
Today we're going to talk about intuition. This is one of my new favorite topics—as I've gone from thinking I didn't have intuition to writing a daily letter to my intuition.
So here's my question: Do you have an empowering relationship with your intuition?
You'll soon find out! And you'll find out why communicating with your intuition helps you leverage Law of Attraction to your advantage.
This episode is perfect for anyone who wants to learn…
What happened when I wrote 20,000+ words and over 75 letters to my intuition
The pitfalls of relying on Dear Abby for advice and how to cultivate a relationship with your intuition
What happens when you ignore your intuition and why pros and cons are exhausting and not the way to make decisions
How to go from dial-up to high speed access to your intuition
Decisions I've recently let my intuition make—from leaving social media to starting this podcast
---

Quotables
"The only real valuable thing is intuition". —Albert Einstein

"Your inner knowing is your only true compass." —Joy Page

"The truth about life and lie about life is not measured by others but by your intuition, which never lies." —Santosh Kalwar

"Built into you is an internal guidance system that shows you the way home. All you need to do is heed the voice." —Neale Donald Walsch

"Your intuition knows what to write, so get out of the way." —Ray Bradbury

"Trust yourself. You know more than you think you do". —Benjamin Spock

"It turns out that our intuition is a greater genius than we are." —Jim Shepard

"You must train your intuition – you must trust the small voice inside you which tells you exactly what to say, what to decide." —Ingrid Bergman

"Cease trying to work everything out with your minds. It will get you nowhere. Live by intuition and inspiration and let your whole life be Revelation." —Eileen Caddy

"Intuition is a spiritual faculty and does not explain, but simply points the way." —Florence Scovel Shinn

"Don't try to comprehend with your mind. Your minds are very limited. Use your intuition." —Madeleine L'Engle

"Notice what happens when you follow your intuitive feelings. The result is usually increased energy and power, and a sense of things flowing." —Shakti Gawain

"Follow your instincts. That's where true wisdom manifests itself." —Oprah Winfrey

"It is always with excitement that I wake up in the morning wondering what my Intuition will toss up to me, like gifts from the sea. I work with it and rely on it. It's my partner." —Jonas Salk

"I feel there are two people inside me – me and my intuition. If I go against her, she'll screw me every time, and if I follow her, we get along quite nicely." – Kim Basinger

"If prayer is you talking to God, then intuition is God talking to you." —Wayne Dyer

"Close both eyes to see with the other eye." —Rumi

Resources
The Magic Path of Intuition
Conversations with God: An Uncommon Dialogue, Book 1
GainControl™: How to say goodbye to the friction & energy drain of an overwhelmed life
Law of Attraction Reading List
Resources may be affiliate links, meaning I get paid a commission (at no extra cost to you) if you use that link to make a purchase.