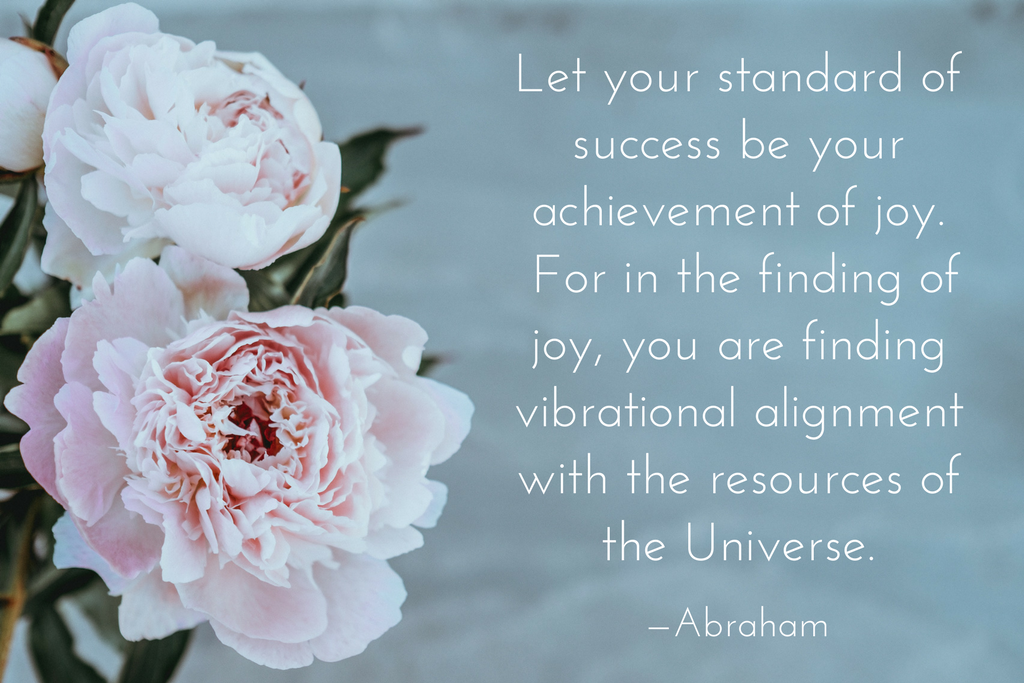 Law of Attraction says that which is like unto itself is drawn. In other words: Like energy attracts like energy.

This means you attract what you are in vibrational harmony with. Every area of your life is influenced by the Law of Attraction—your health, finances, relationships—everything.

Whatever you are giving—by way of your vibrational offering—you are receiving. Nothing merely shows up in your experience. You create all of it.
If you're just getting started with Law of Attraction, here are my top 6 book recommendations—in order.
---
#1
The Law of Attraction: The Basics of the Teachings of Abraham by Esther and Jerry Hicks
This is absolutely the first book I always recommend to someone starting out with Law of Attraction. It clearly explains why you're getting what you're getting in life—wanted and unwanted. If you want to hear Abraham (channeled by Esther), get the Audible version.
#2
You Can Create An Exceptional Life by Louise Hay and Cheryl Richardson
Two of my all-time favorite people (including my best-loved life coach—that's Cheryl) co-created this book. It's a delightful read. My favorite chapter is How You Start Your Day Is How You Live your Life.
#3
The Secret by Rhonda Byrne
The 2006 documentary of the same name is how many of us first learned about Law of Attraction. While some criticized The Secret for its focus on acquiring shiny pennies (think: red sports car, money, big house), this worldwide bestseller nonetheless offers an easy-to-read introduction to the Secret—aka: The Law of Attraction.
#4
Thank & Grow Rich: A 30-Day Experiment in Shameless Gratitude and Unabashed Joy by Pam Grout
I love doing LoA experiments in my own life and Pam's book has some fantastic ones. This book will help you take your gratitude practice up several notches—and let the manifestations begin!
#5
Wishes Fulfilled: Mastering the Art of Manifesting by Dr. Wayne Dyer
Here's the promise of this book: Your wishes—all of them—can indeed be fulfilled. Because you can master the art of manifestation. I always love Wayne Dyer and this book doesn't disappoint. In fact, after reading it the first time, I immediately started it again from the beginning. It's that good.
#6
The Master Key System by Charles Francis Haanel
If you thought Law of Attraction was a recent discovery, think again. This was published way back in 1912. Cool fun fact: Charles was born in my adopted hometown of Ann Arbor—so I'd like to think we're connected!
Want to go deeper? Here's my full Law of Attraction reading list. 
---
Note: Some of the resources above may be affiliate links, meaning I get paid a commission (at no extra cost to you) if you use that link to make a purchase.