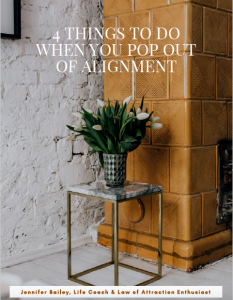 Want life changing (but easy to use) tips on all things Law of Attraction?
Sign up for my monthly emails.
You'll receive practical, bite-size advice about how to make the Law of Attraction work for you.
And I'll send you 4 Things To Do When You Pop Out of Alignment.