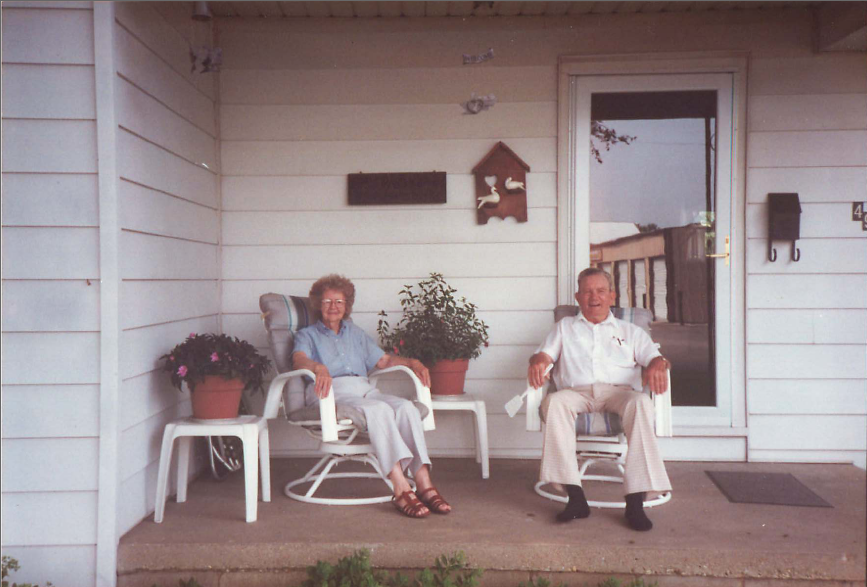 Today would have been my Grandmother's 91st birthday. Rather than be sad on this day, I'm thinking of ways to honor her.
One that easily comes to mind has to do with connection.
My Grandmother loved nothing more than someone stopping by her house for a visit.
There didn't need to be an occasion. And you certainly didn't need an invitation.
She welcomed all those who came to the door and was always sorry to see them go. When you got up to leave, she always said you didn't need to go so soon. Whether you had been there 30 minutes or three hours, she always commented you were leaving too soon.
She made you feel welcome and that she had the time.
That sort of welcome—that sort of connection with others—was one of her special gifts. Perhaps all the more special given she tended to be a bit on the shy side.
But she loved those visits.
And so on this day, her birthday, I'm thinking about connection…
And how easy it is to not make the call to a loved one.
Or to be too busy to have dinner with a friend.
How easy it is to not pick up the phone when it rings and let the machine answer.
How easy it is to not make the time…always thinking there will be plenty of other occasions to connect. But what if that's not the case?
I miss my Grandmother.
I miss her warmth and her welcome. I wish I could stop by for just one more visit…it would be a nice long one.
My challenge to you is to take the time to honor those in your life with the gift of your time. Make the connection.