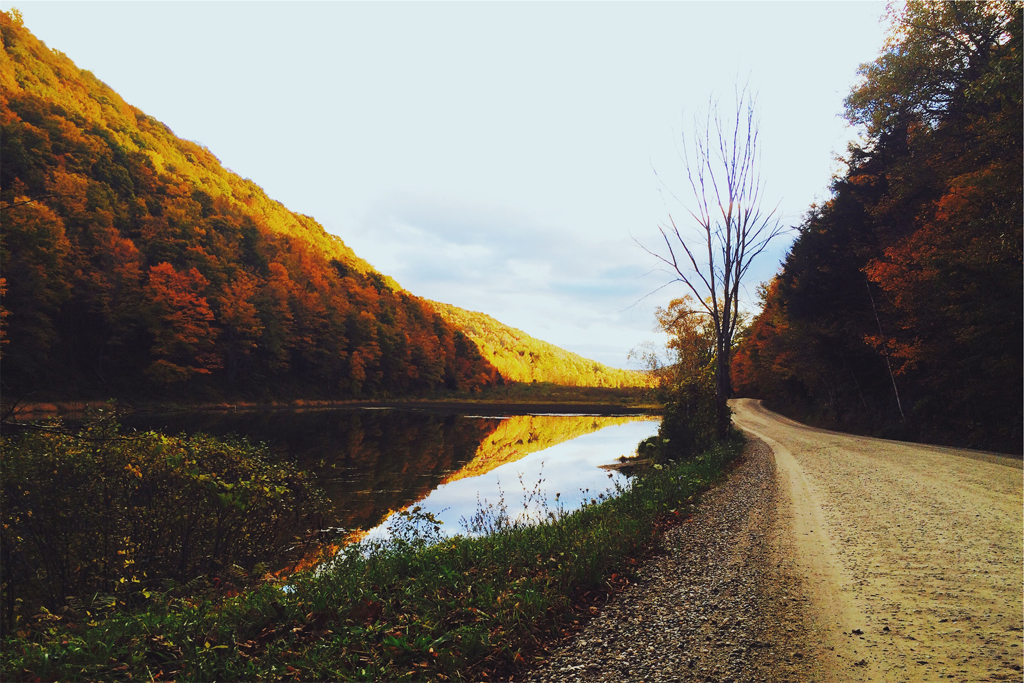 It's easy to get in and stay in an uninspired place if we don't make the effort to allow some space in our lives.
It's easy to stay focused on surviving rather than thriving—getting through our workday, marking items off our To Do list, living for the weekend, staying in constant motion as if busyness were the goal…
Nature is waiting
It's an overcast fall day here, the ground moist from an earlier rain, the sun occasionally peaking through the clouds… One of those days where you suddenly notice most of the trees have lost their red and golden leaves, and the bareness of the trees matches the gray November sky. There is a fine mist in the air, and you can almost smell winter around the corner.
Most days it's easy for me to look out my window and barely take notice of the lessons that nature has waiting. But today I put on my coat and wandered out into the world—and I'm humbled by the experience.
On my walk I happened upon a pond with over 200 geese on the surface of the water, honking, flapping their wings, floating along… In the midst of their dark bodies, four magnificent white swans were gathered—graceful and elegant and so unexpected.
The sun came out from behind the clouds and sparkled down on the water. It was a glorious moment. I felt an ache inside at the beauty, the unexpected spectacle of it.
There wasn't another soul in sight. It was as if nature were putting on a show just for me. As if I were privy to this magnificence for a reason.
More than day-to-day busyness
Standing there on the damp ground with the honking of the geese echoing in the air, I realized how the busyness of my life has kept me from stumbling upon any number of moments like this. Metaphorical swans.
That in my efforts to achieve and do, I've often guaranteed nothing more than survival and distanced myself from any opportunity to truly thrive.
I am inspired by what I witnessed today—in nature and in myself. A glimpse of a world out there that offers connection to something more than day-to-day busyness.
It's raining now and I'm back inside looking out at the world through a window. But as I watch the raindrops slide down the glass, I feel different. I feel newly grateful. I feel blessed. What wonderful gifts nature gives us.
My challenge to you is to go outside. Seek out nature. Leave behind the fluorescent lights, the "shoulds" and "have tos", your inbox, the laundry, the endless to dos… Let nature energize and inspire and humble you.